Creation & Production
Photography is our natural space.

ADVERTISING PHOTOGRAPHY
Photography combines our passion and professionalism, so we create unique photo shoots. Studio Bank is a place where we listen to the needs of our clients and create original projects. We are an experienced team with many years of work in the industry. This allows us to guarantee the high quality of our services and the satisfaction of our
customers.
We have a very large inventory of our own shooting and lighting equipment, which allows us to be flexible and adapt to the needs of each project.
We combine different techniques and styles in our work, which allows us to create unique, personalized sessions. From concept to completion to post-production, we are involved at every stage of the process to ensure the best possible results for our clients.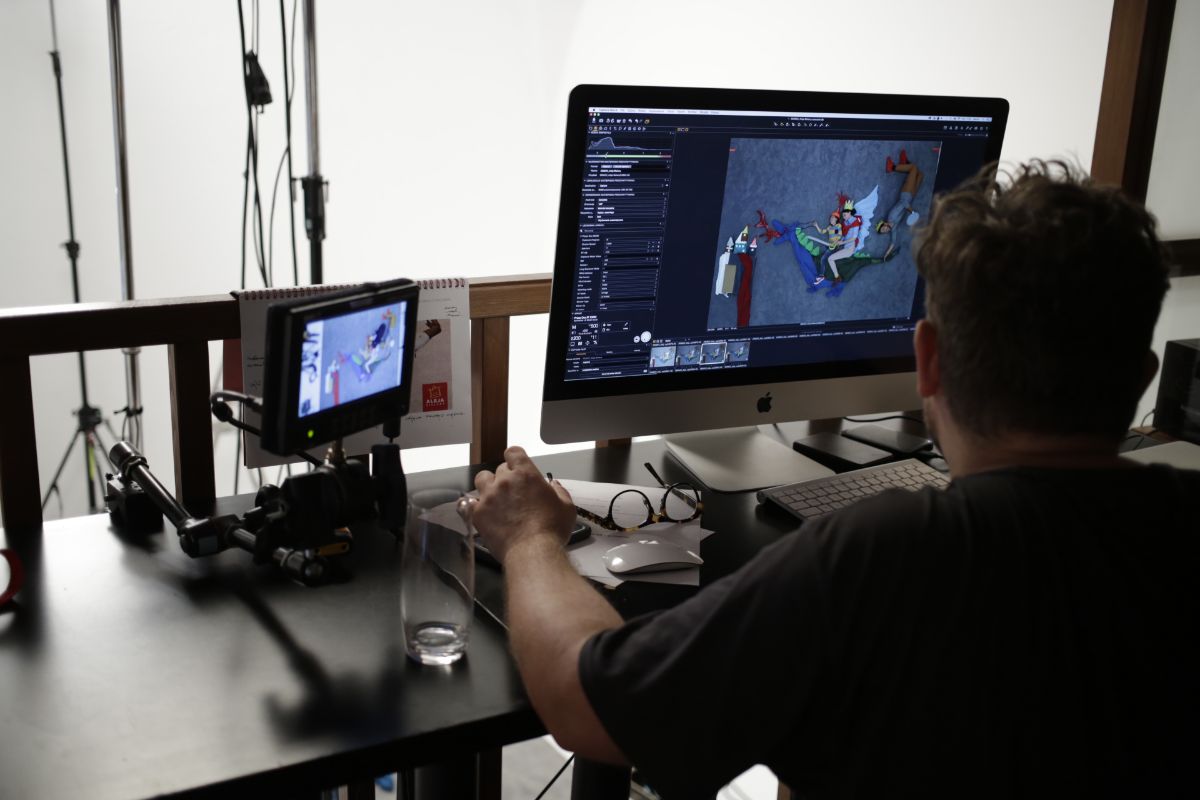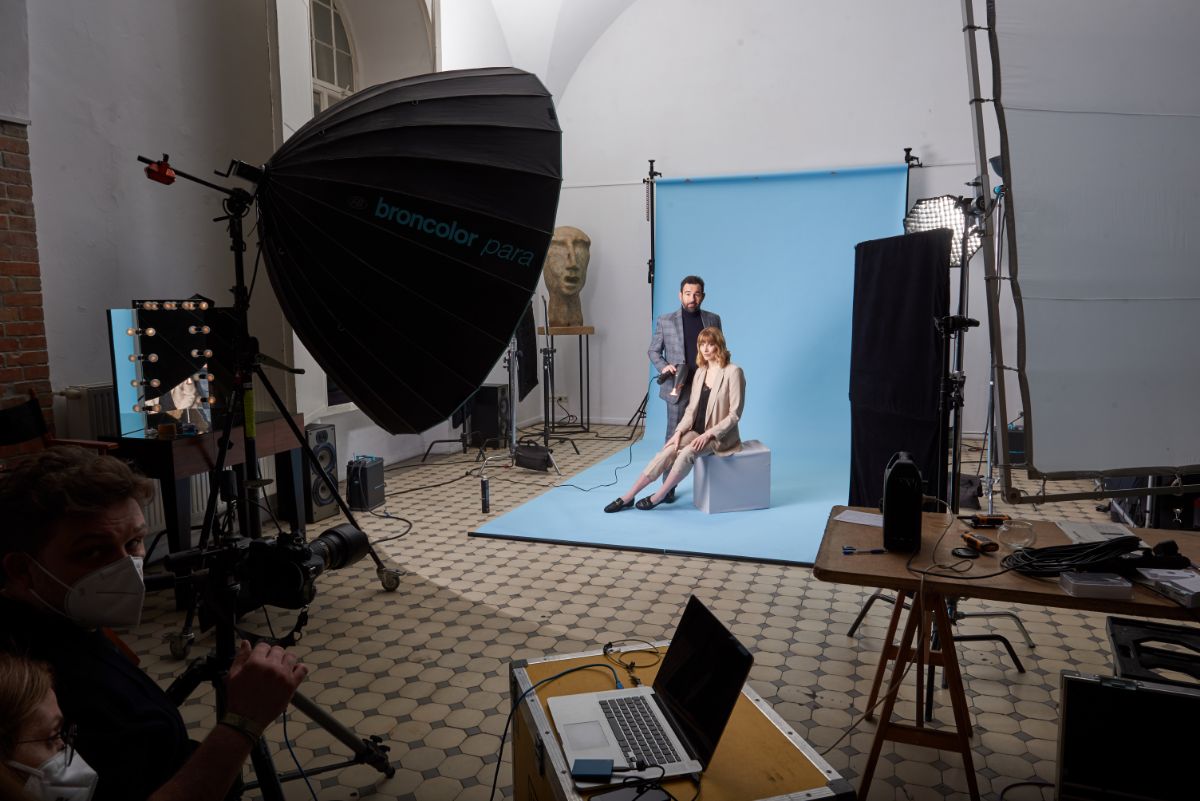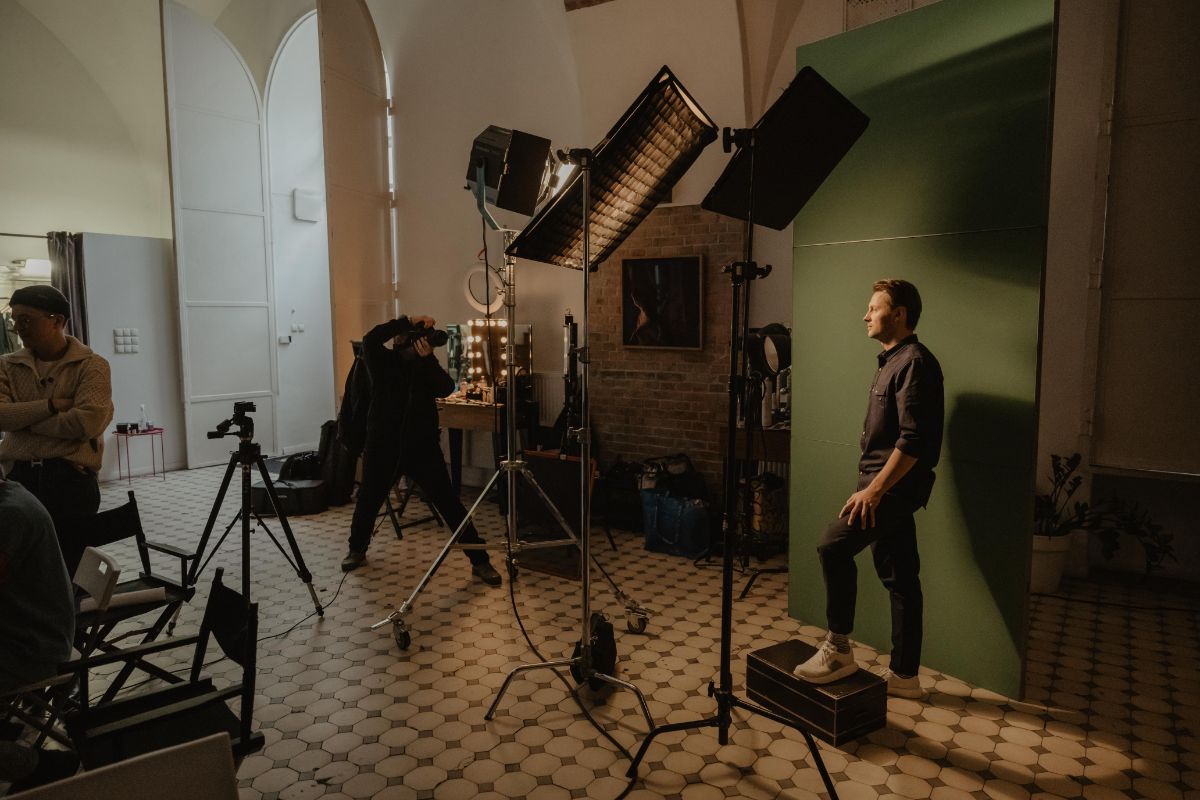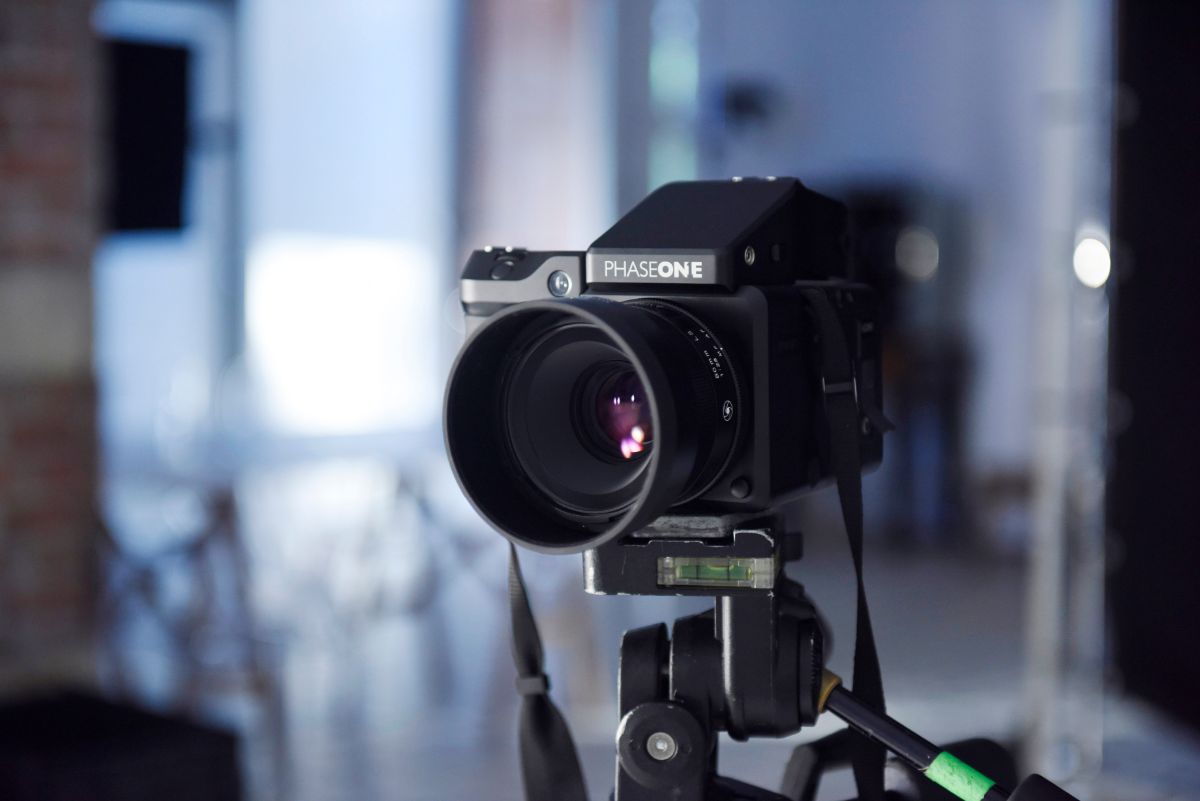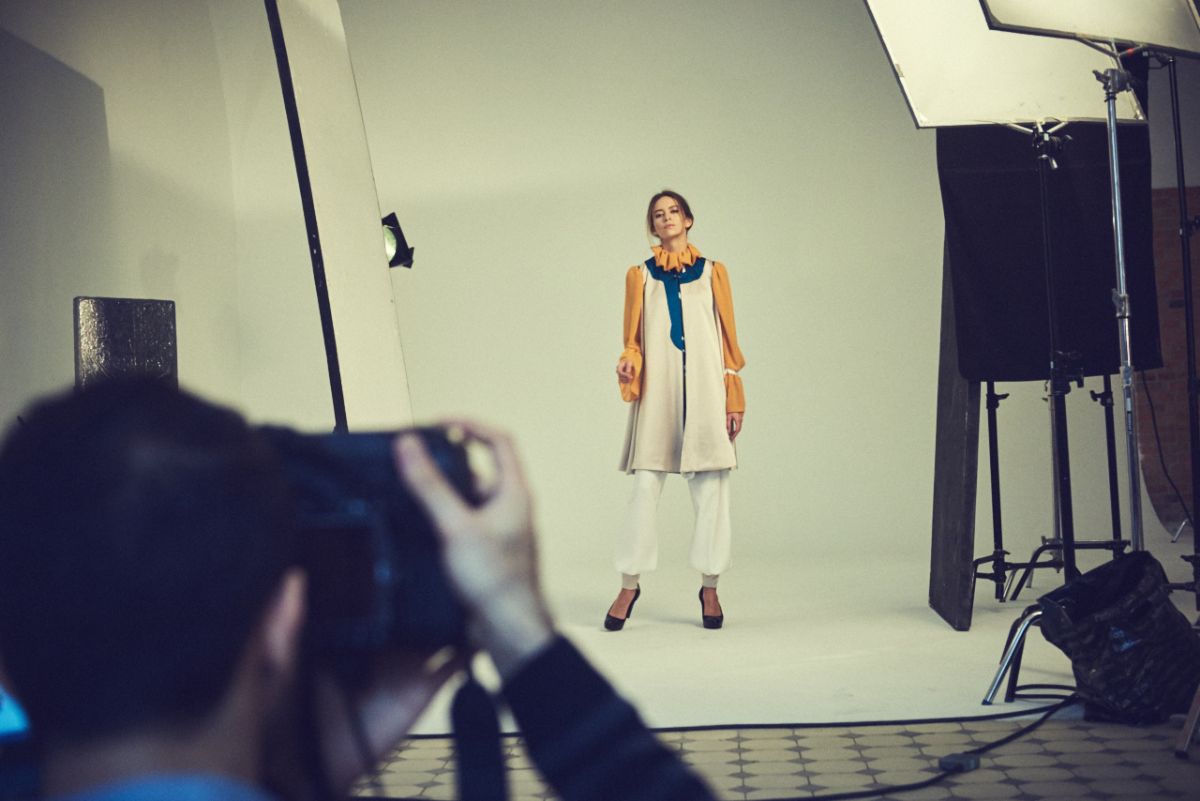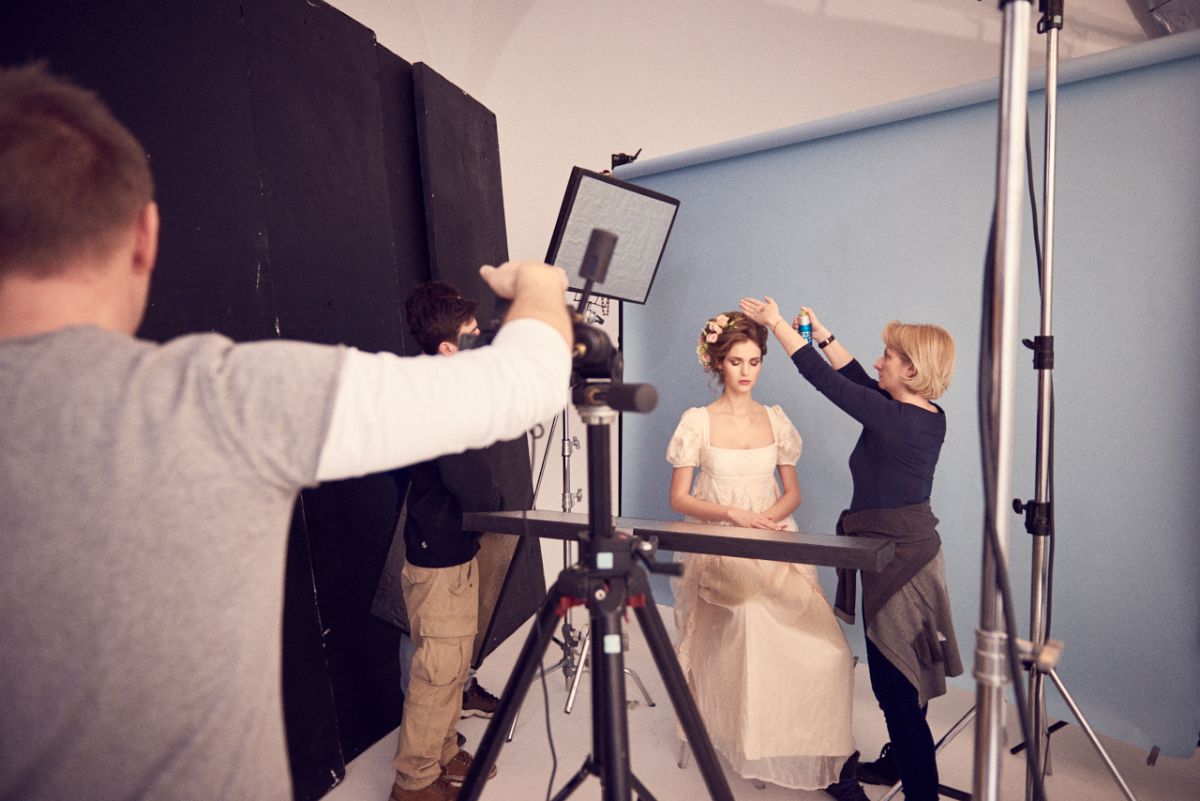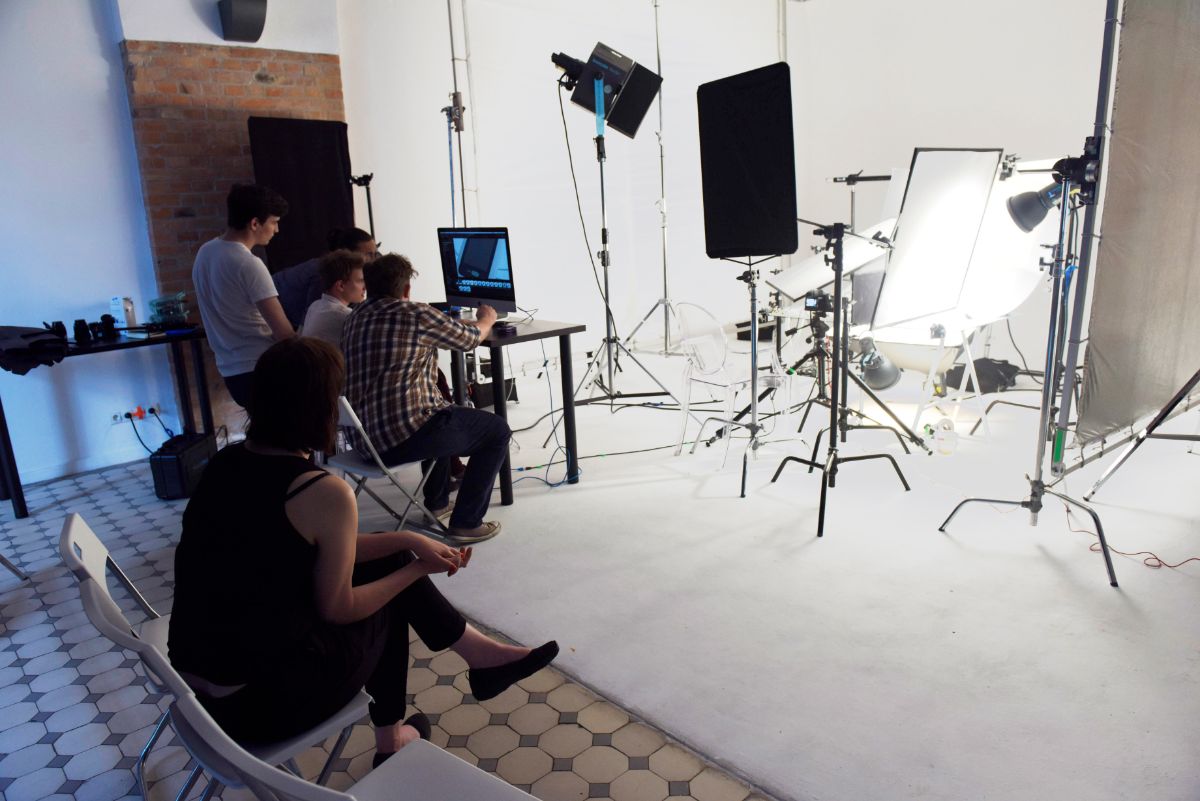 PORTRAIT PHOTOGRAPHY
Studio Bank creates unique portraits that document the personalities of prominent figures. In today's corporate world, most interactions take place online, so personal branding is more important than ever, and a high-quality photo is an important business card. We have completed hundreds of photo shoots portraying prominent business, cultural and political personalities. We work discreetly and in intimate settings.
COMMERCIALS FILMS
At Studio Bank, we create exceptional commercials, music videos and art projects. We are a team of professionals who believe in bringing creative visions to life. We also like to experiment and experience new technologies.
With over 20 years of experience in both the commercial photography and video industries, we are able to provide a comprehensive, scalable production service for a wide variety of projects. We are backed by an extensive network of trusted professionals including production, directing, cinematography, make-up, set design, styling, lighting, sound, editing, animation and more…. We are budget-conscious, know many logistical solutions and live for challenges. We also have our own facilities for film equipment, transportation and tools needed for production.
If you have a project concept but need professional support, email us. Our team will help you develop the idea, develop the script, and put together a team of specialists to work on your project. We are ready to implement projects adapting to your needs.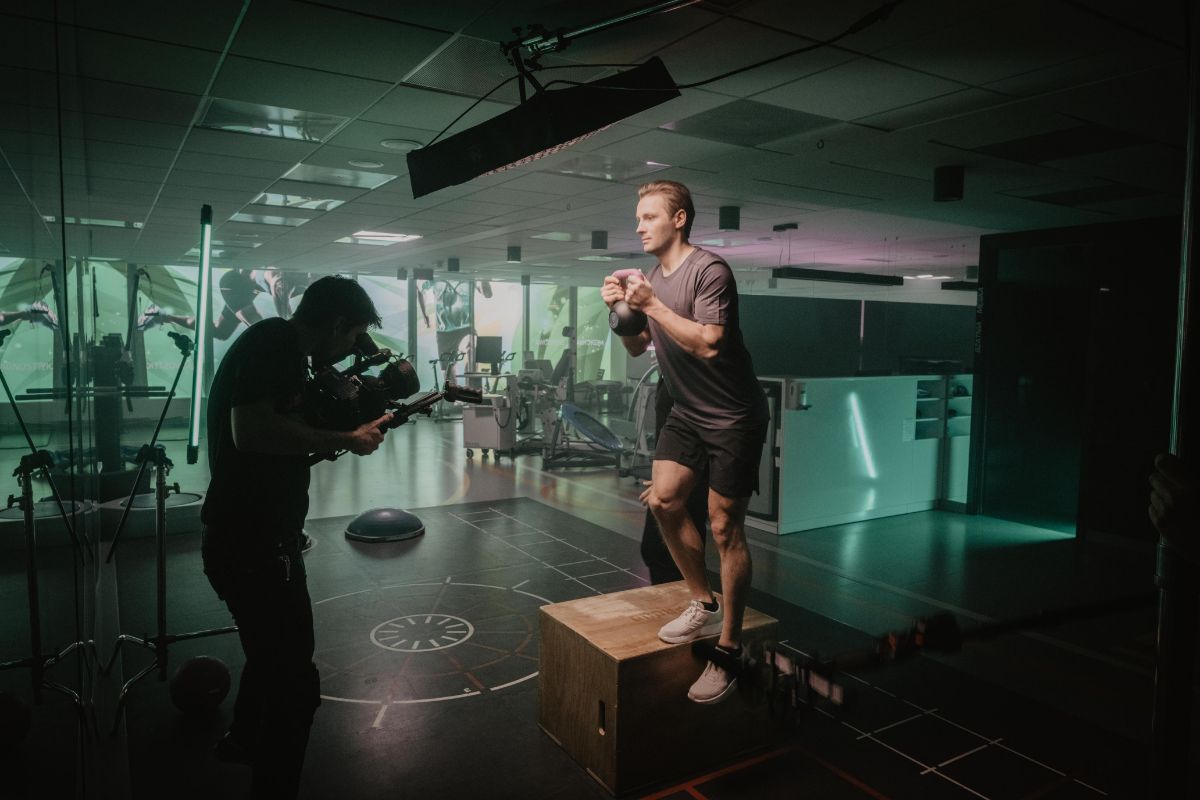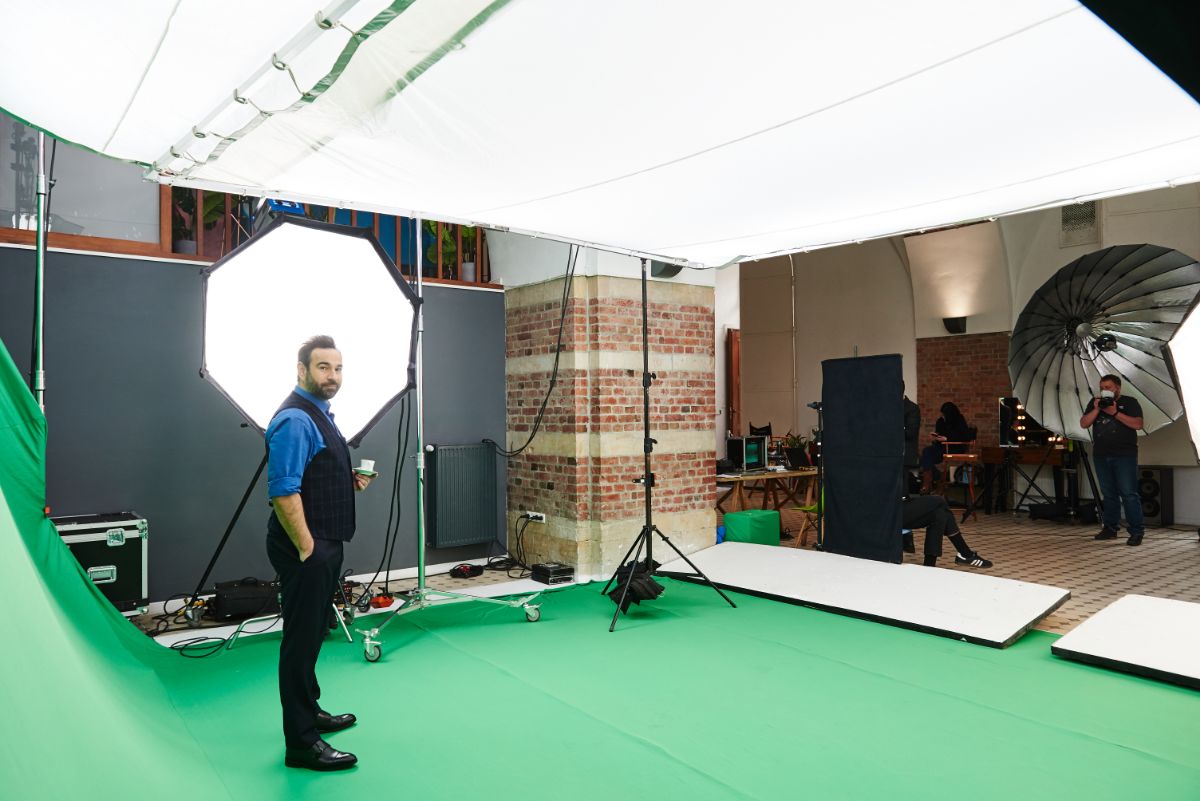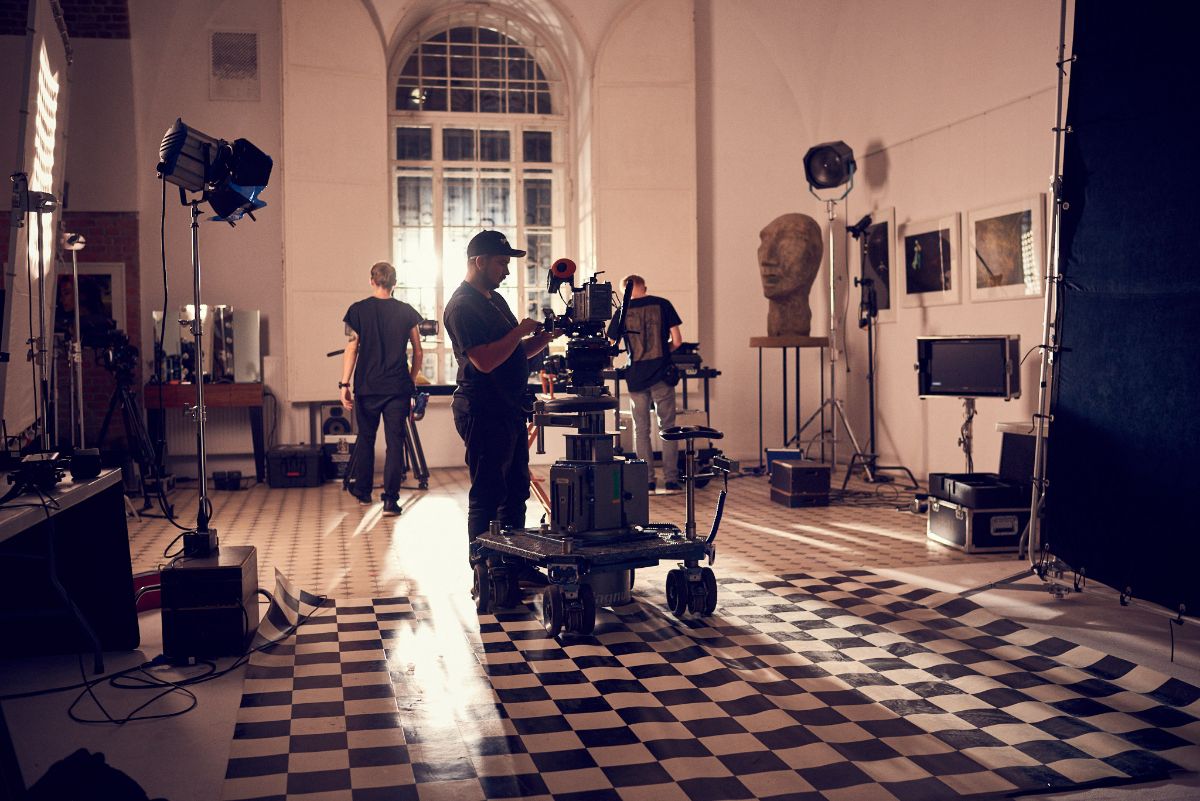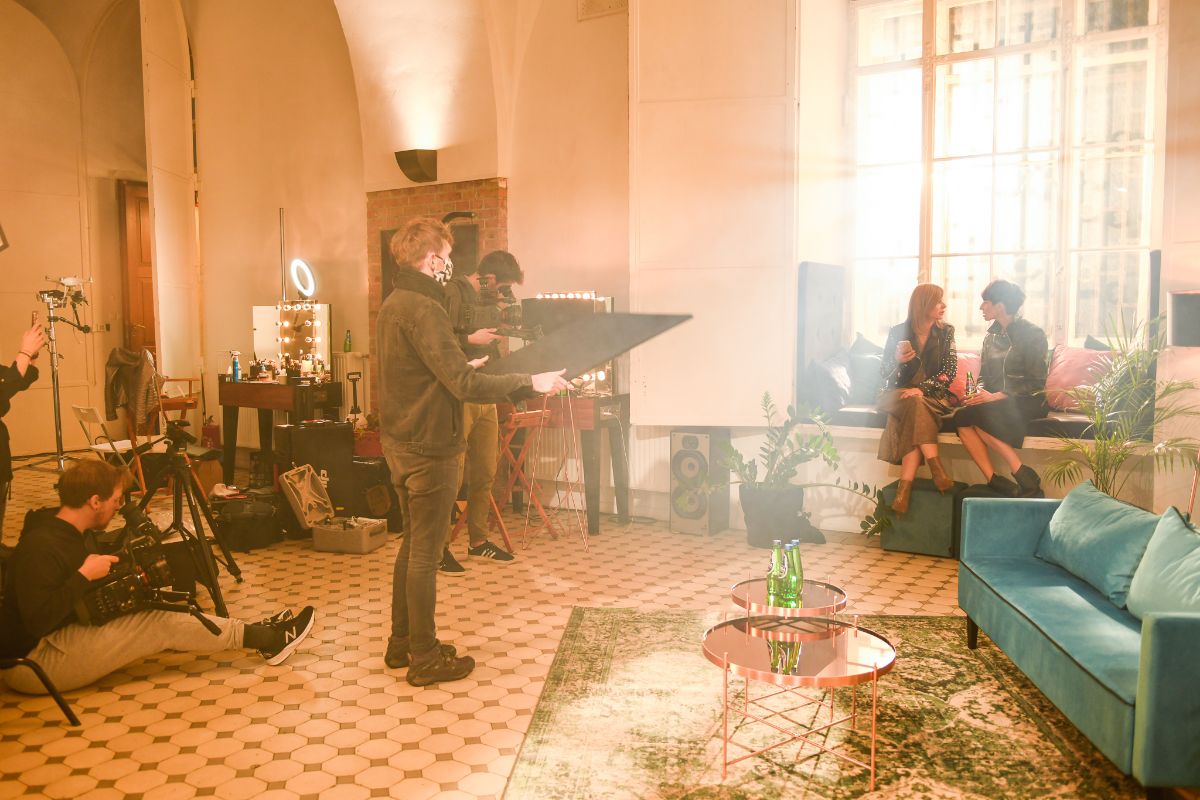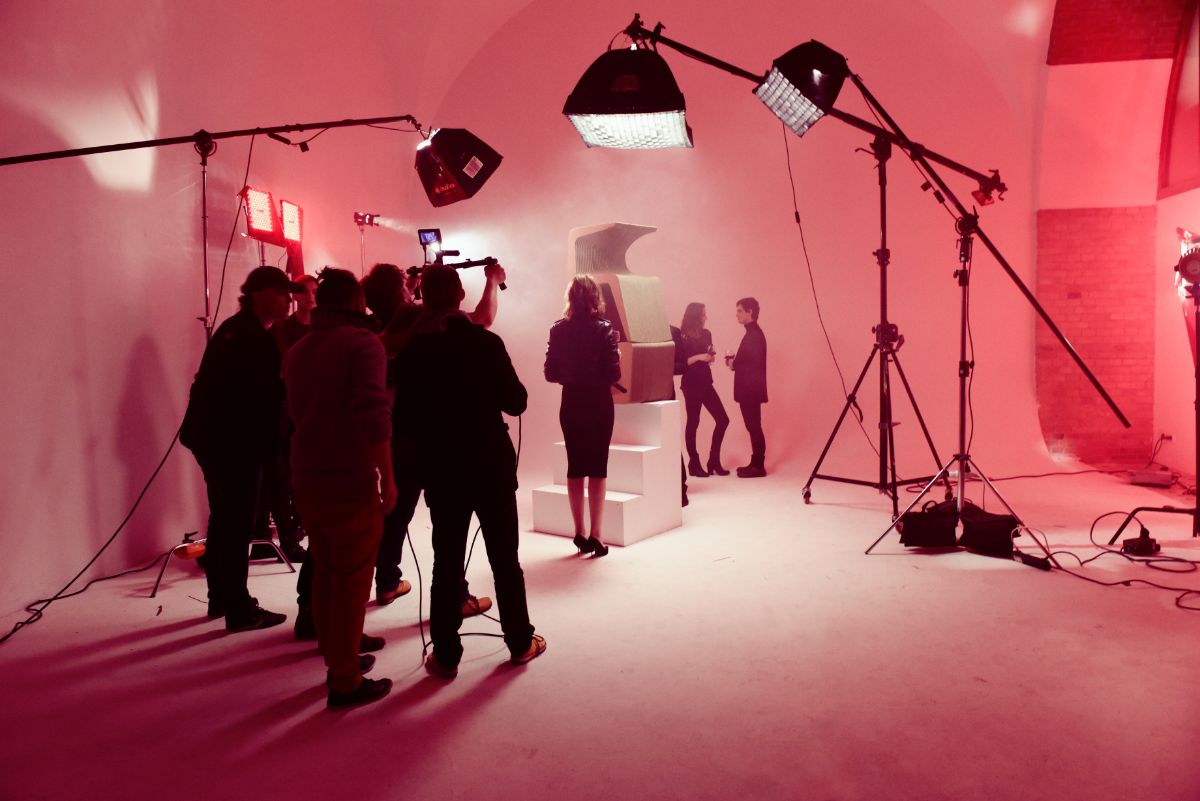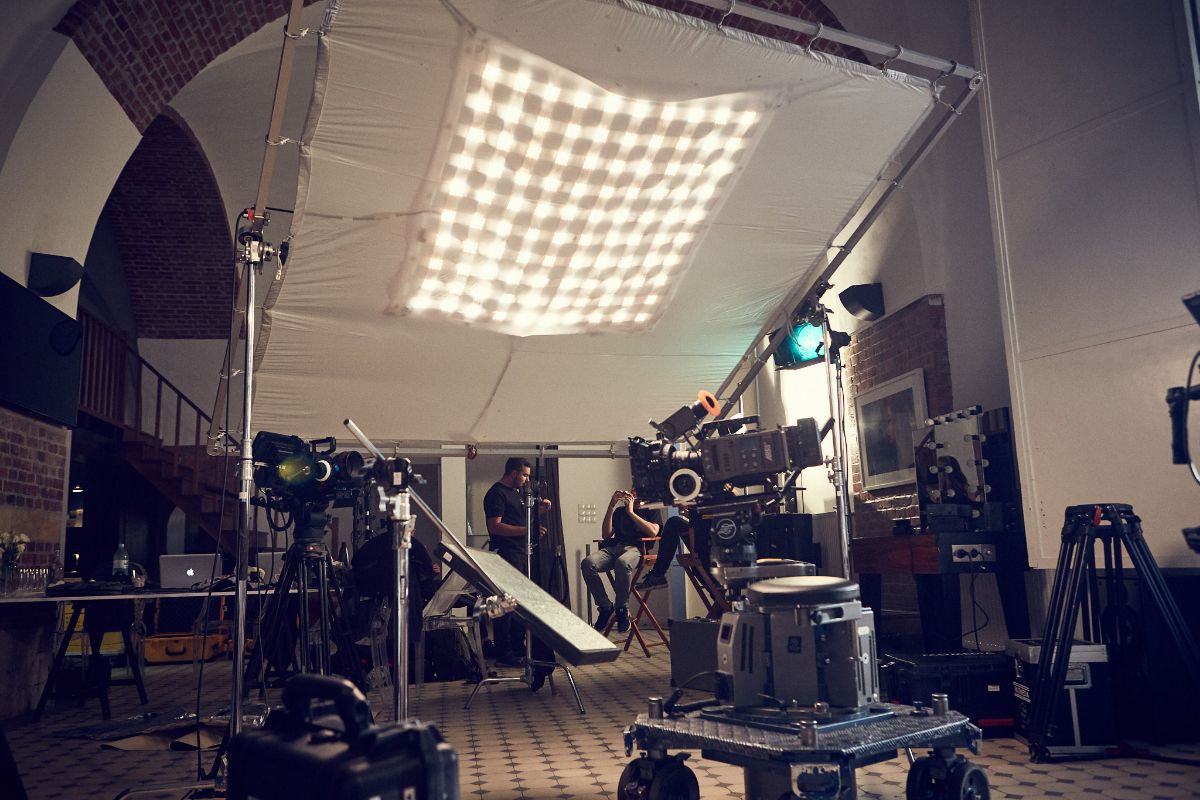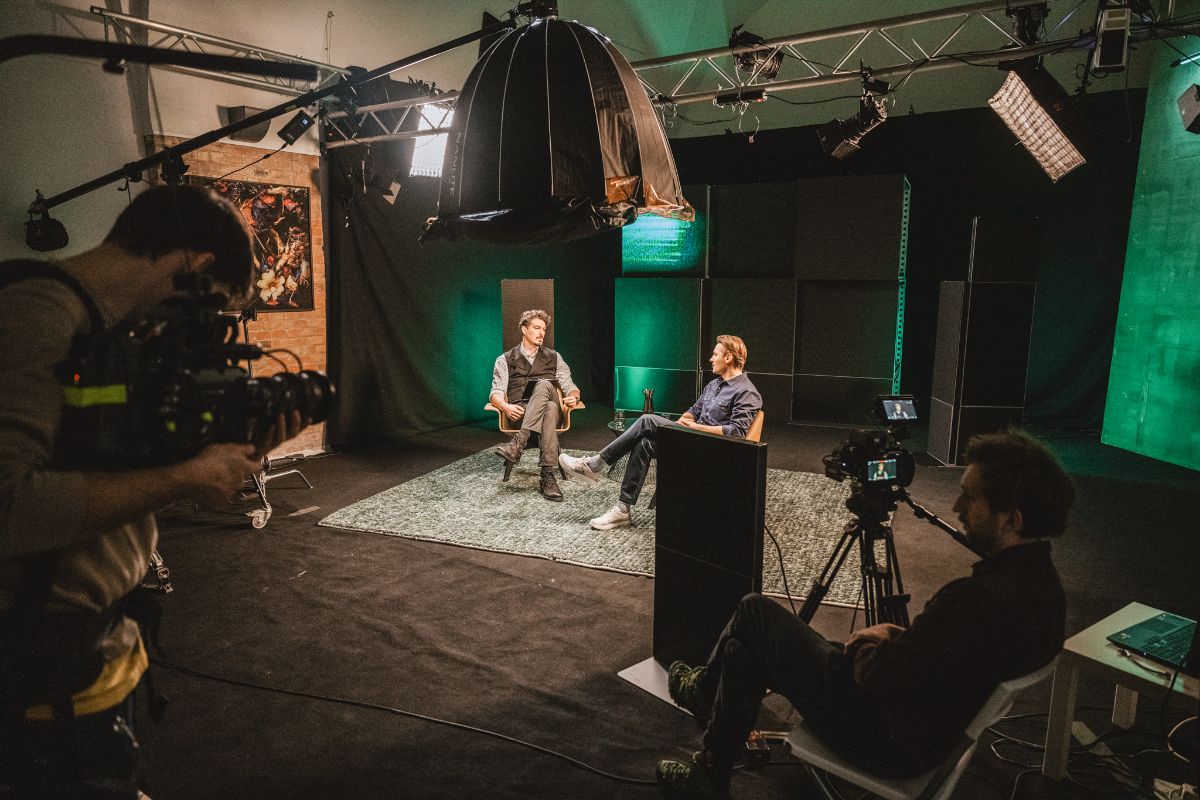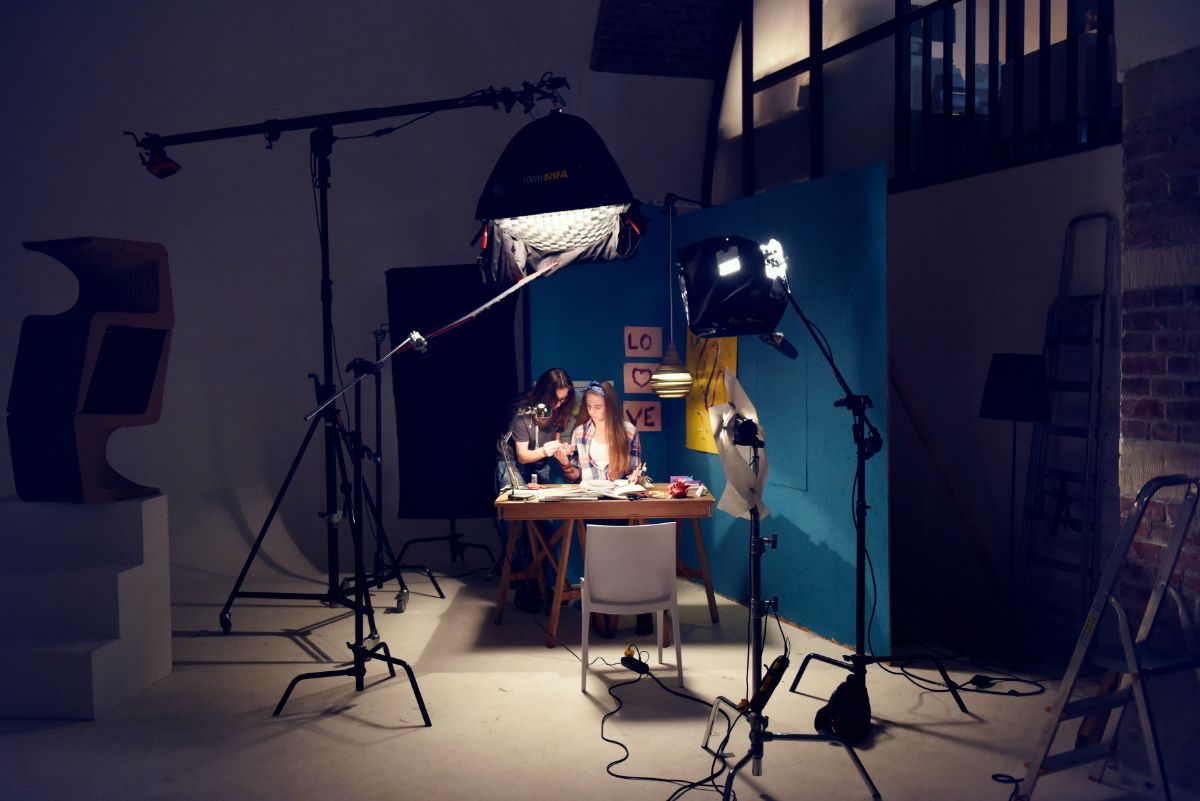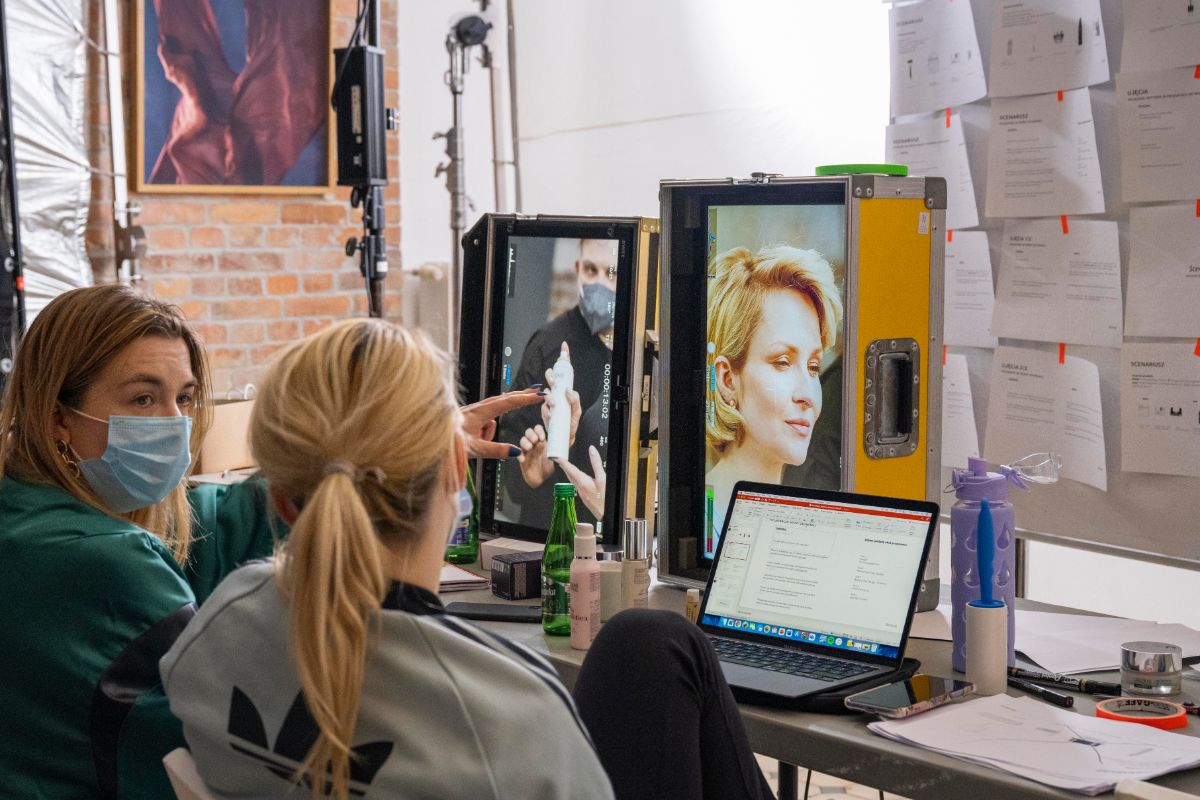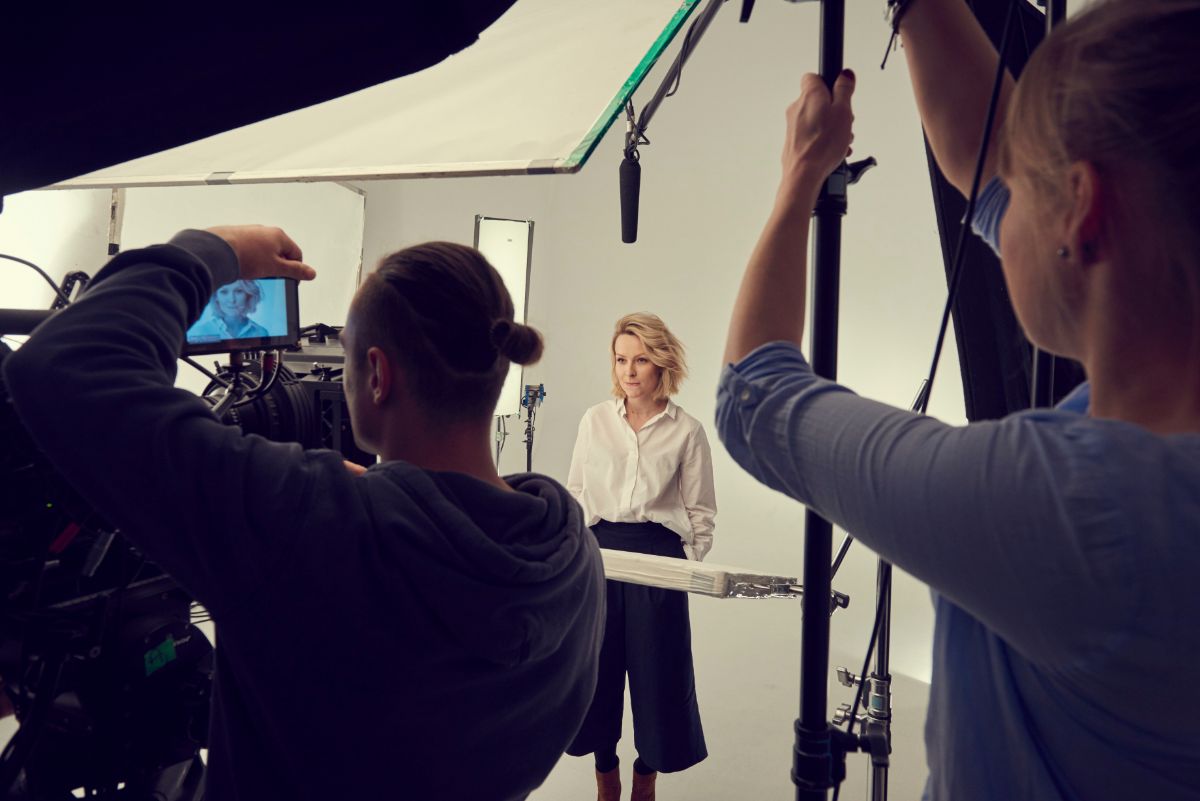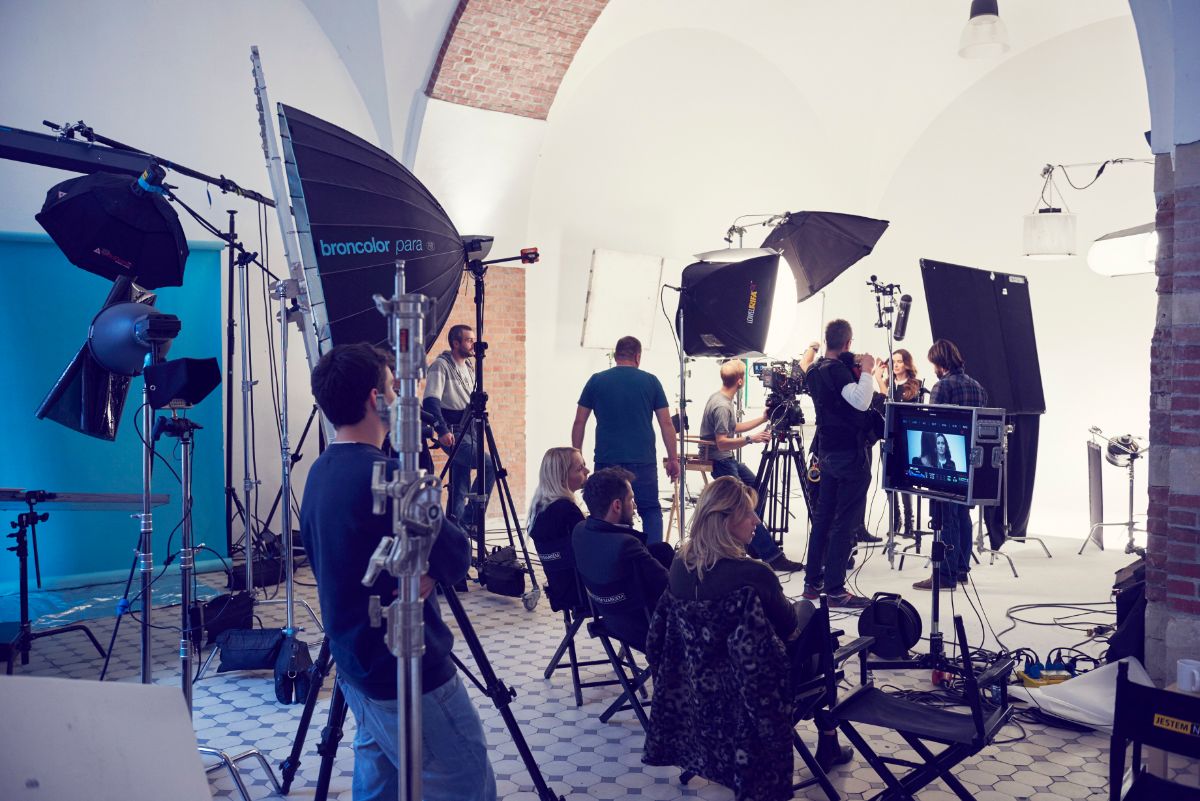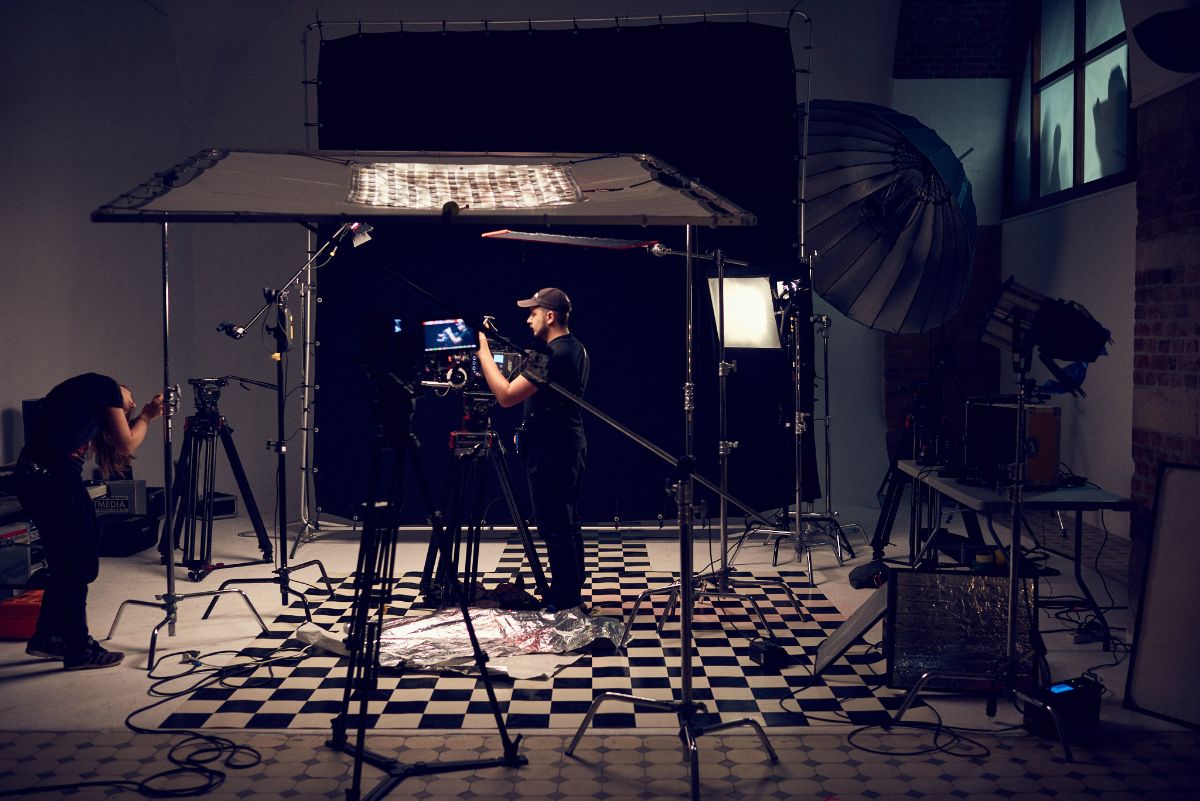 MOTION
Motion is a short form of video – we offer comprehensive implementation of such projects dedicated mainly to social media. Our offer includes, among others, vertical or square video for Instagram, animated photographs – parallaxes combining photography and video cinemagraphs, as well as video portraits. We focus on originality and uniqueness, so we create original "tailor-made" projects. Post-producers, animators and editors join forces. We follow and create the latest aesthetic and technological trends, play with different formats and techniques, all in order to stay ahead of our clients' needs.
LIVE STREAMING
With a combination of years of experience in film production, television production and event organization, we are able to provide comprehensive and professional live production and streaming projects. In addition to technological coordination, we also take care of the visual side of the projects. We are involved in the creation of scenery and graphics displayed on screens, which translates into a professional and consistent image of events. Our experience covers a variety of projects – from intimate meetings to large conventions for global brands with guests from five continents. We work with producers with many years of experience in the largest Polish TV channels, which allows us to produce high quality.
We conducted our first live connection in 2012, combining artists from Warsaw, Deli and Brisbane during a performance. Since then, we have been developing our competencies and using the latest technologies to deliver the best solutions to our clients.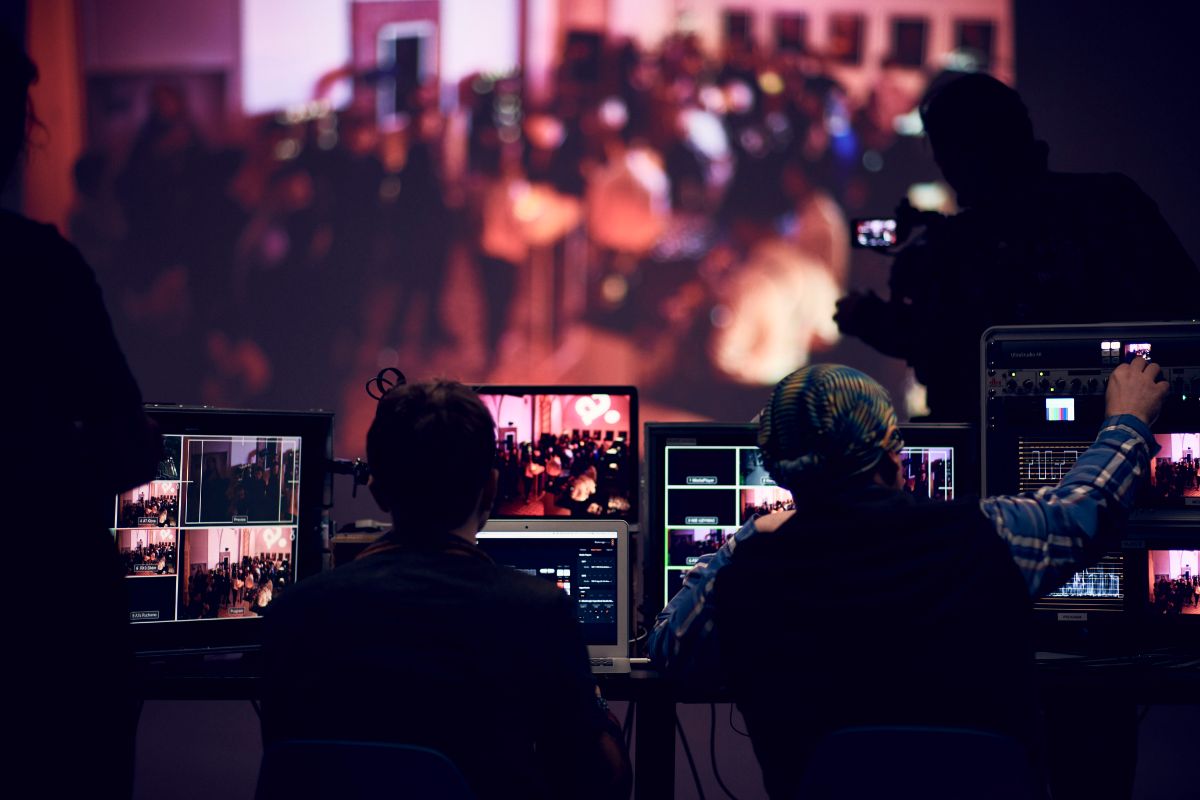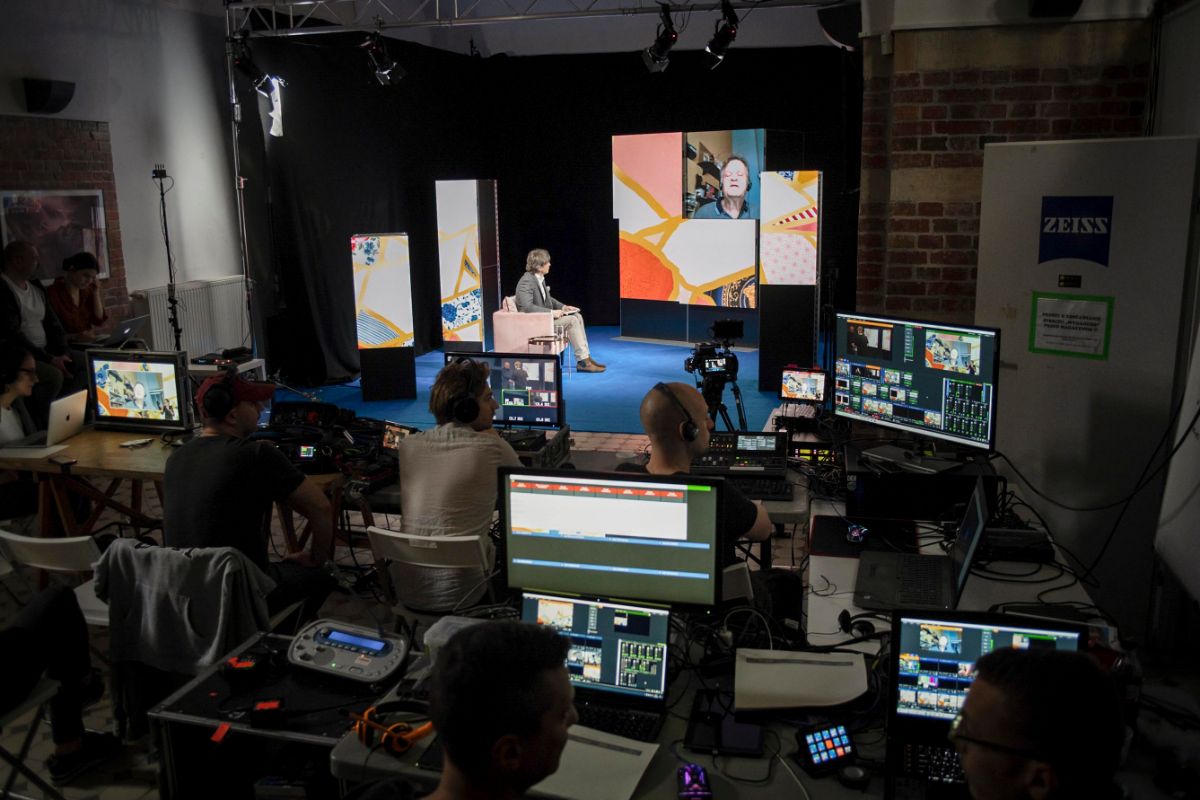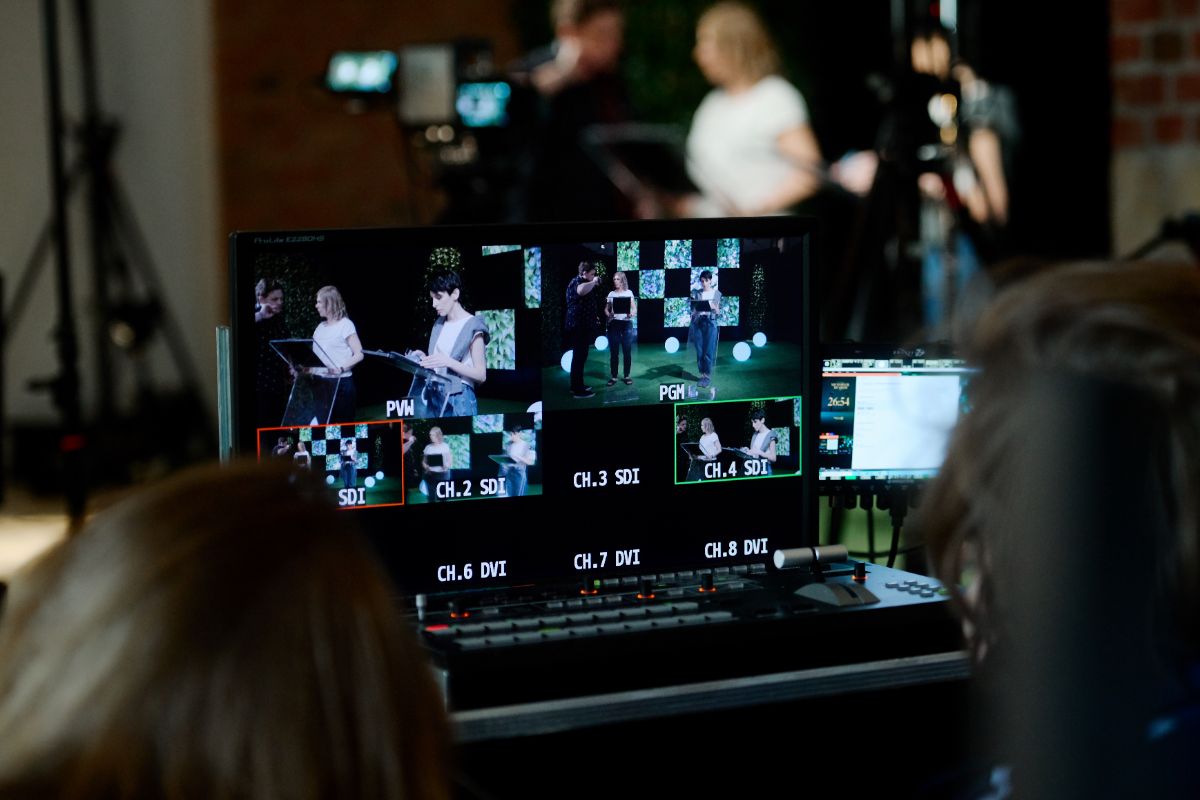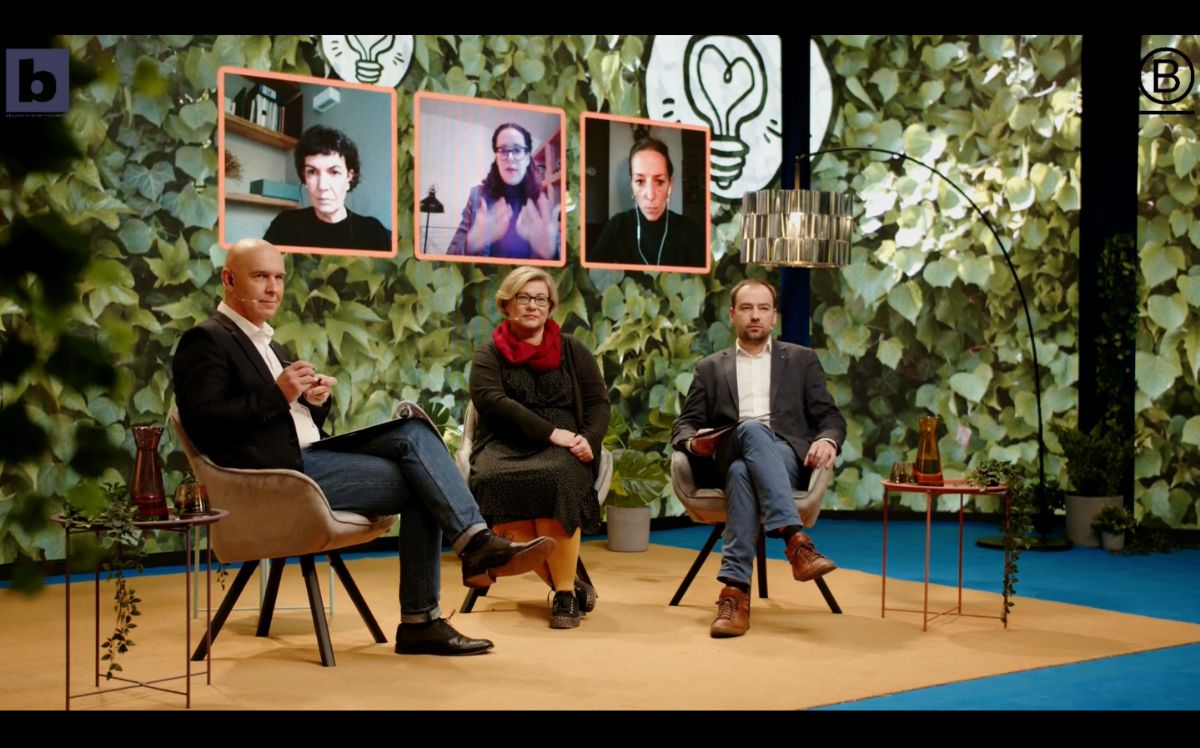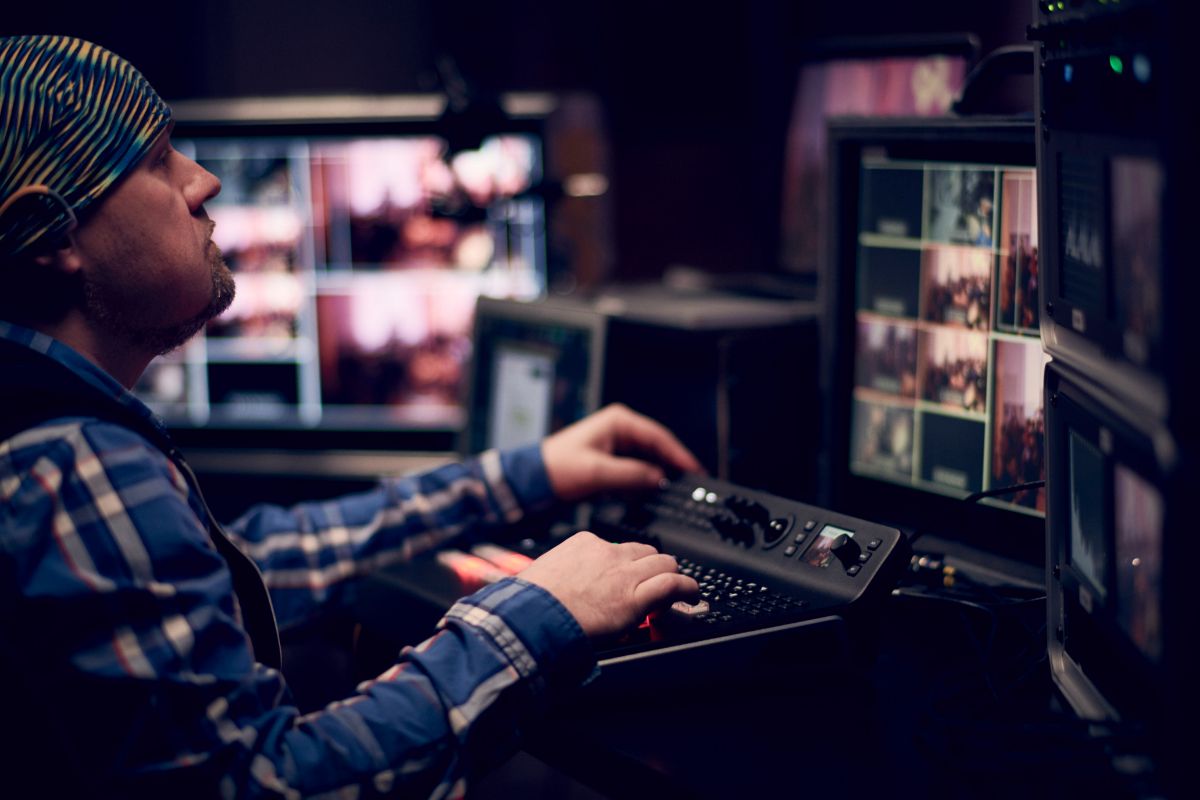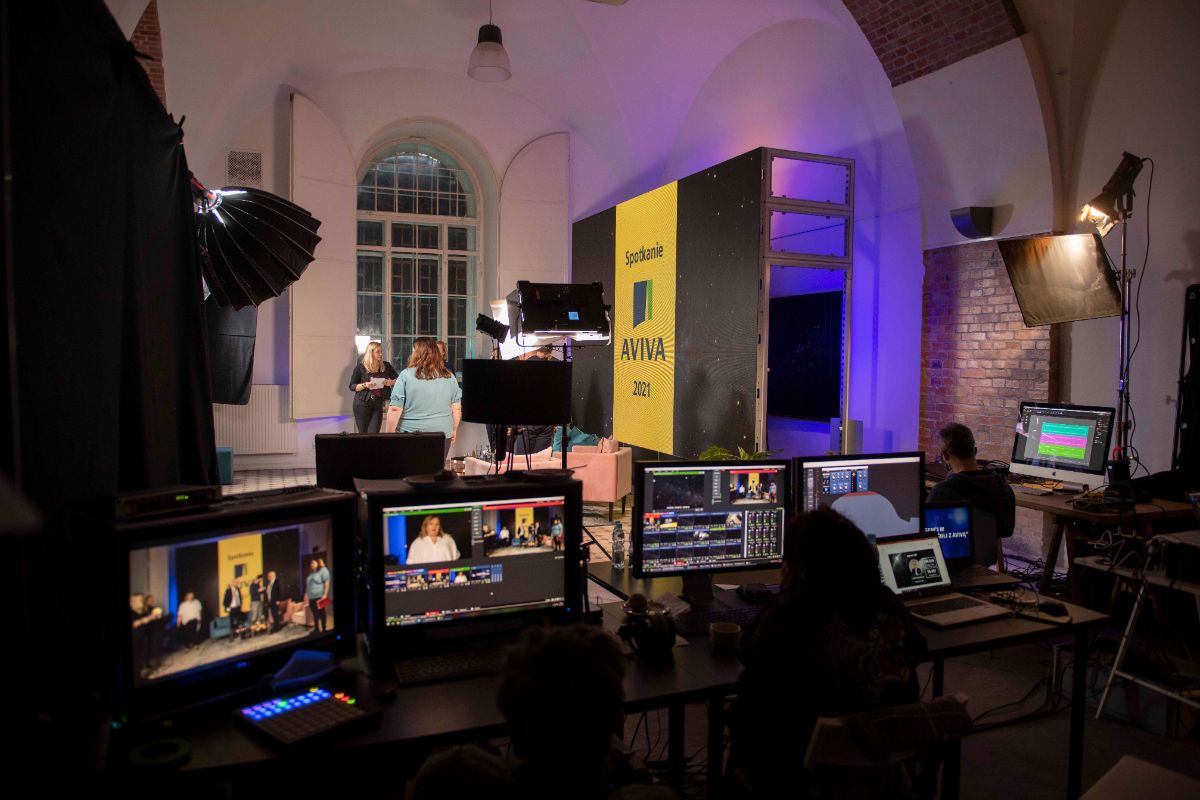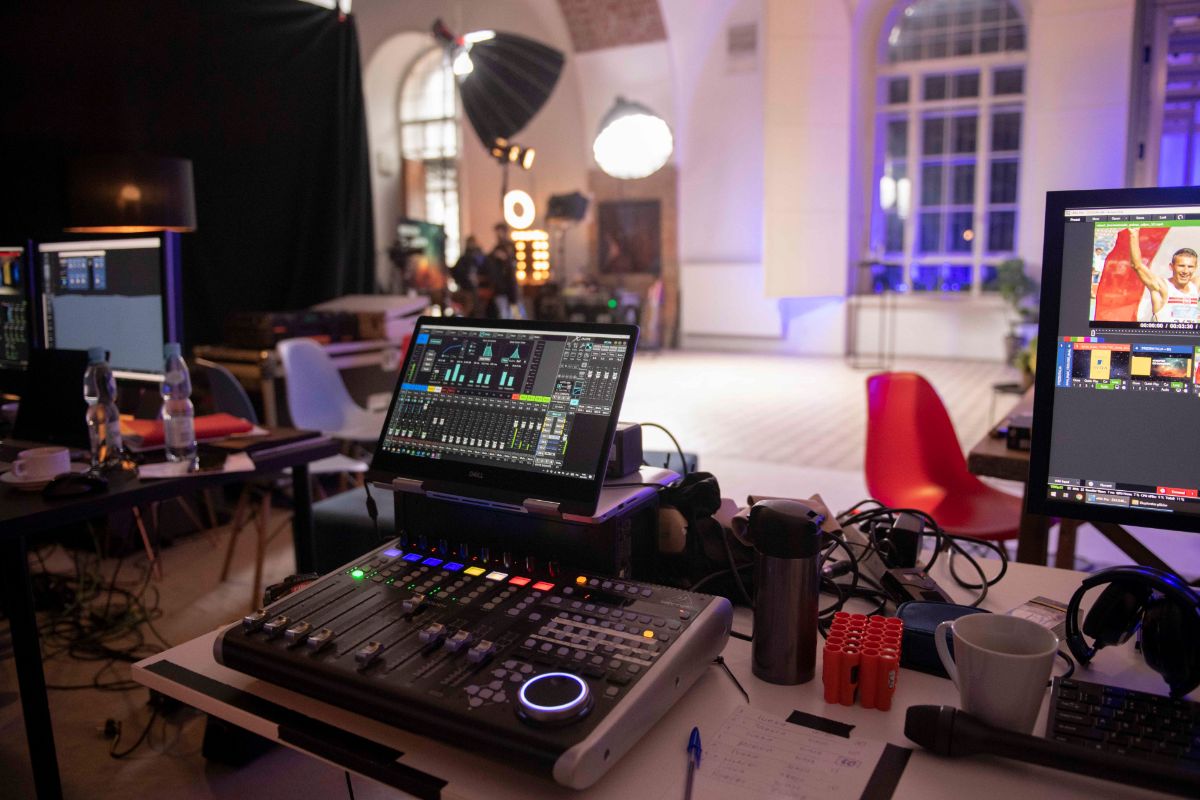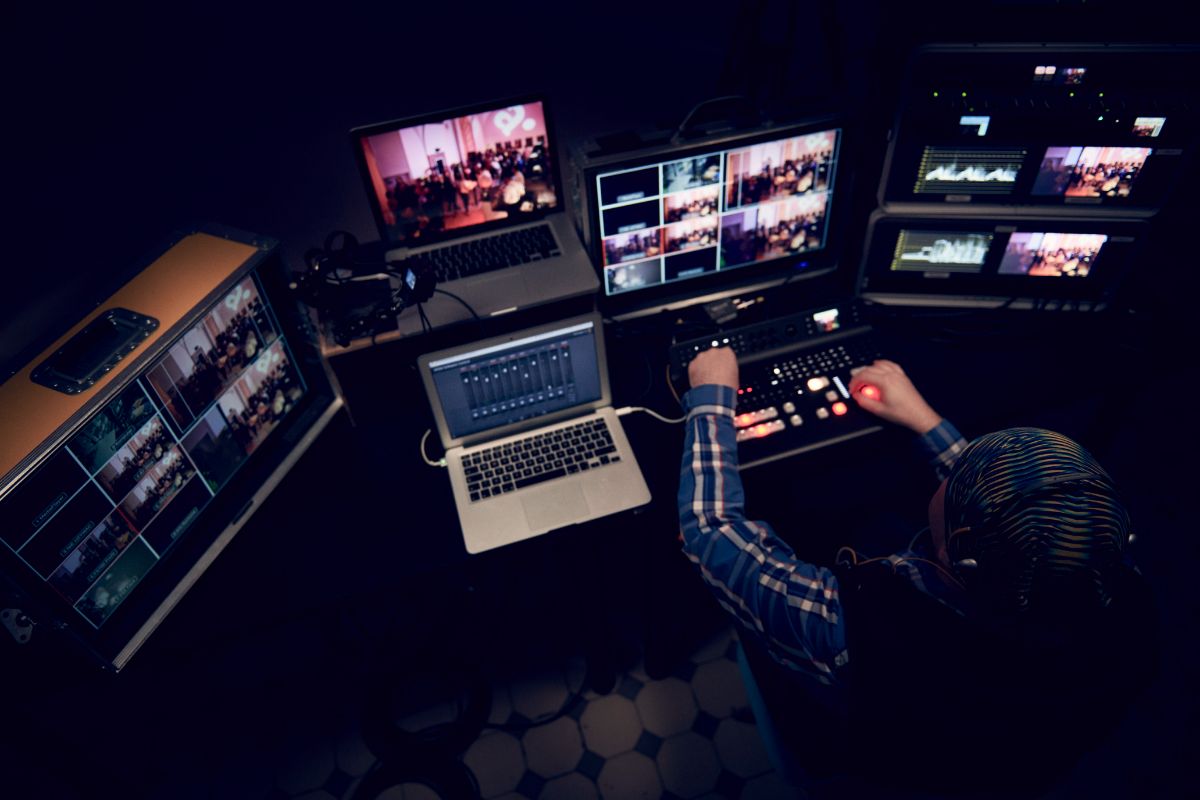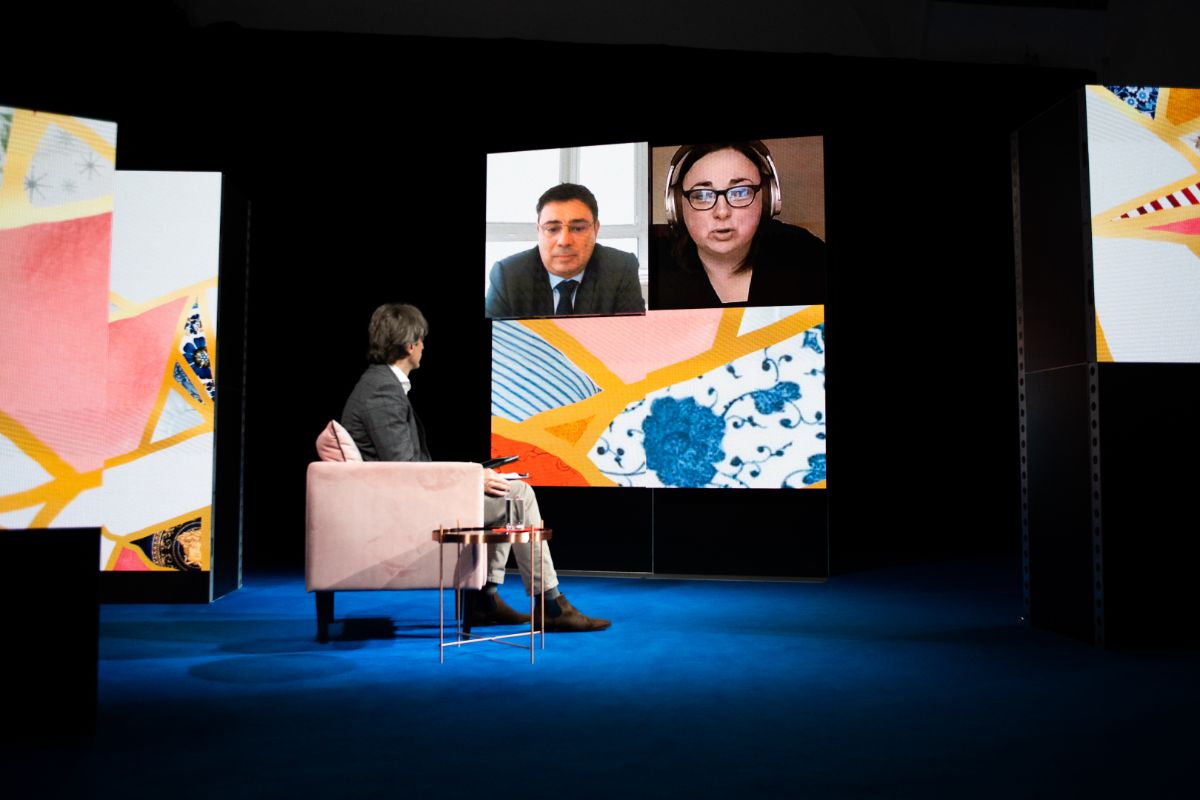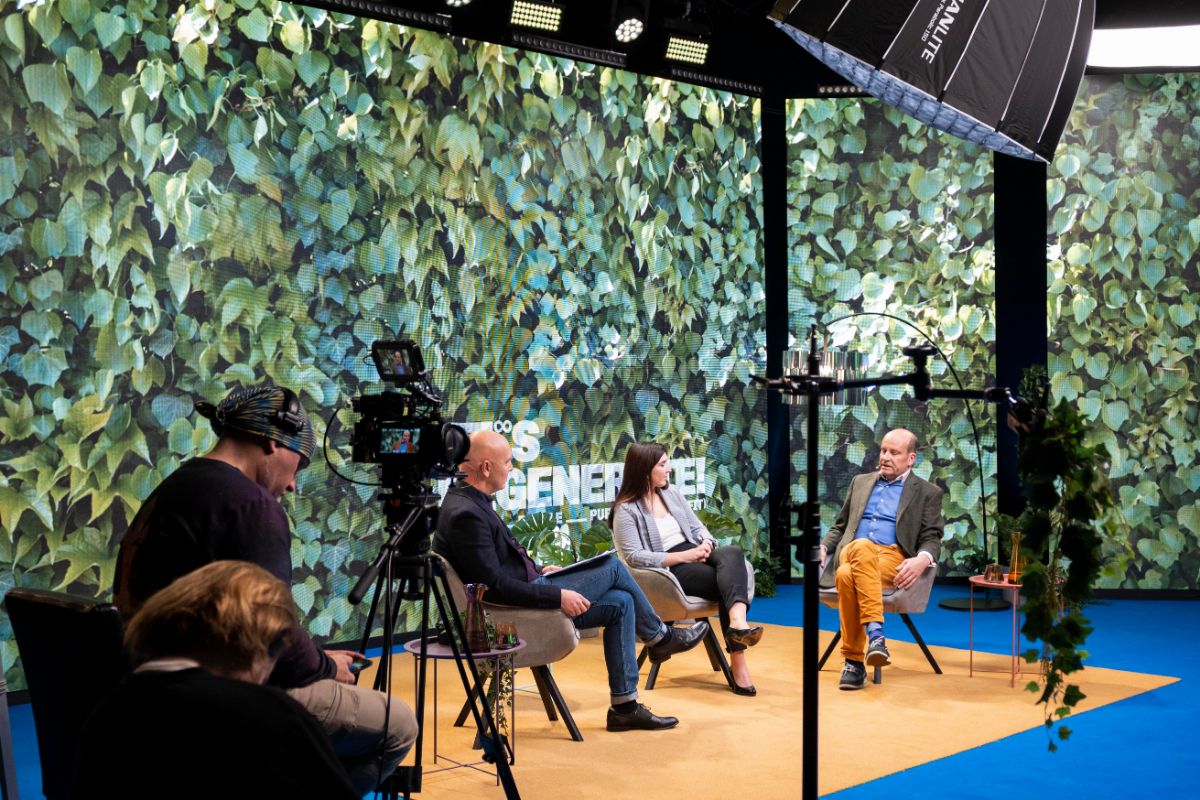 WORKSHOP
We invite you to participate in workshops organized by Studio Bank, a place dedicated to training in photography and film. Our classes are aimed at both individuals and small groups, ensuring an individual approach and high quality learning. The intimate nature of our workshops ensures that each participant is provided with unique opportunities to develop their skills and creativity.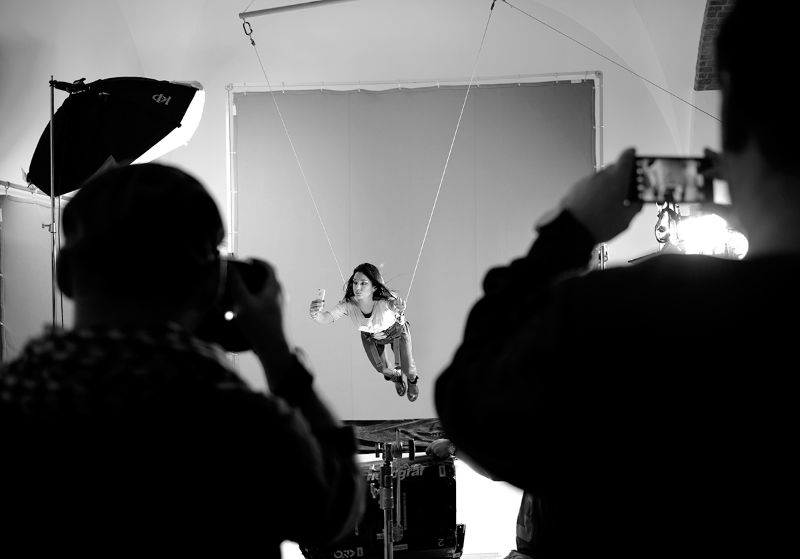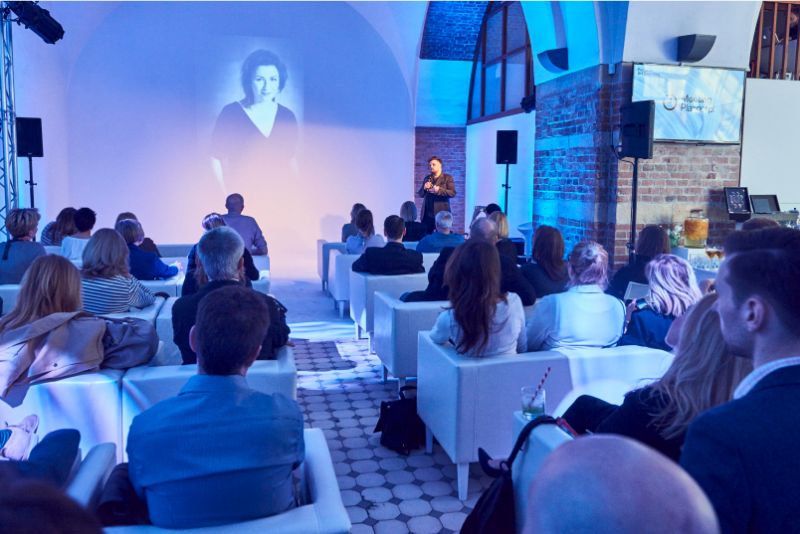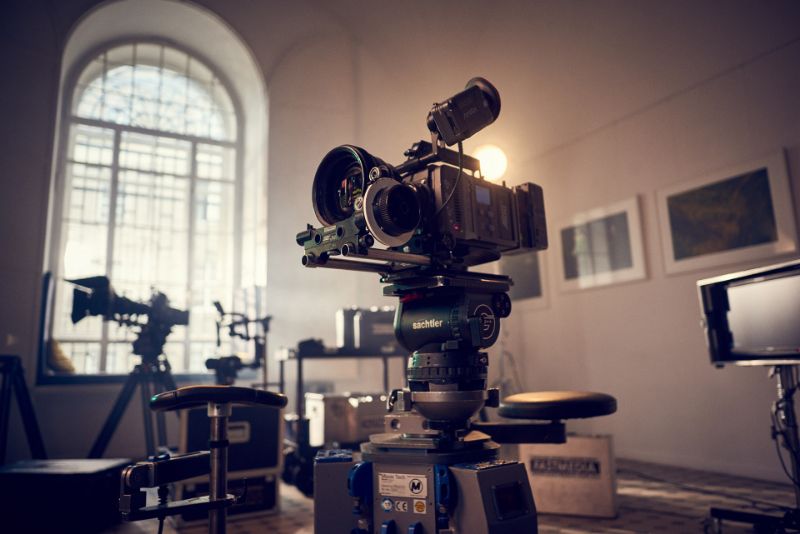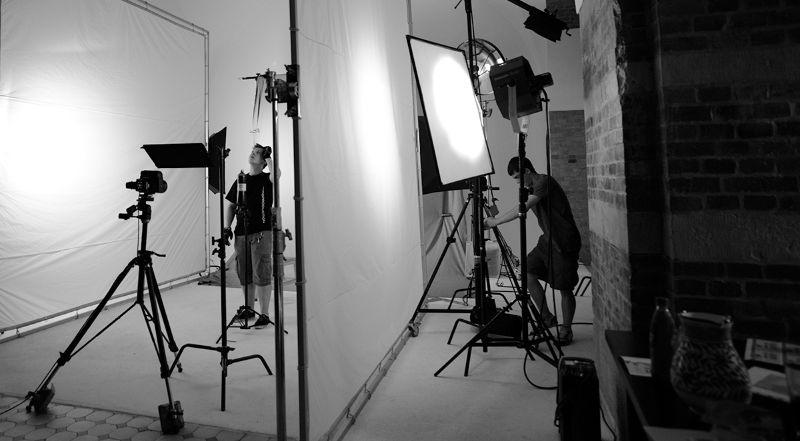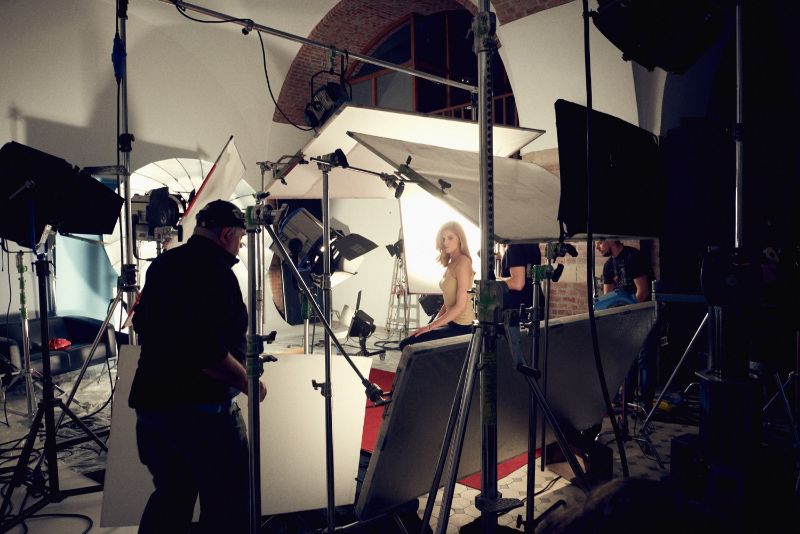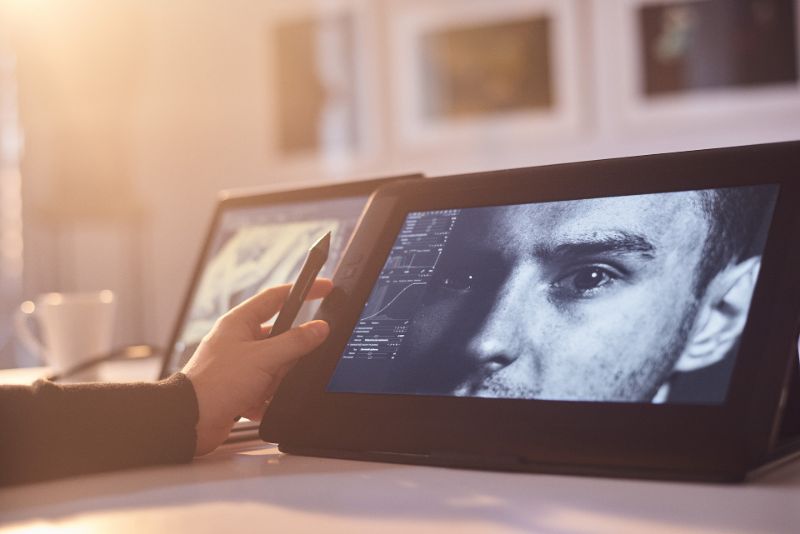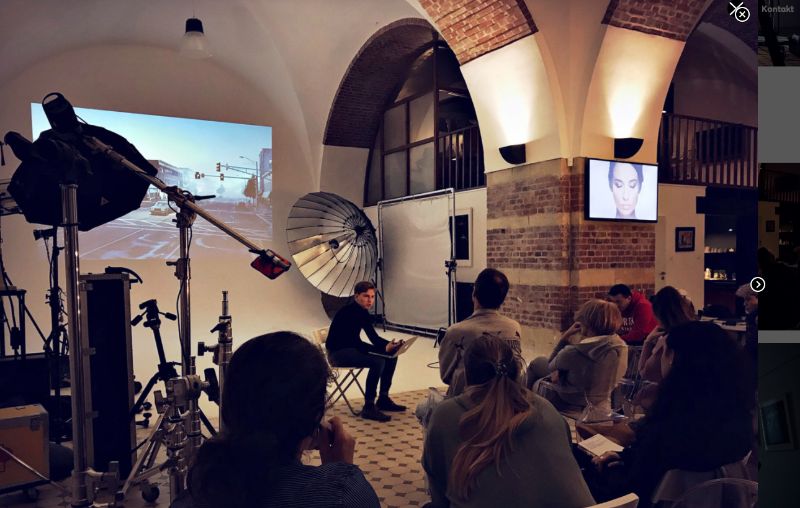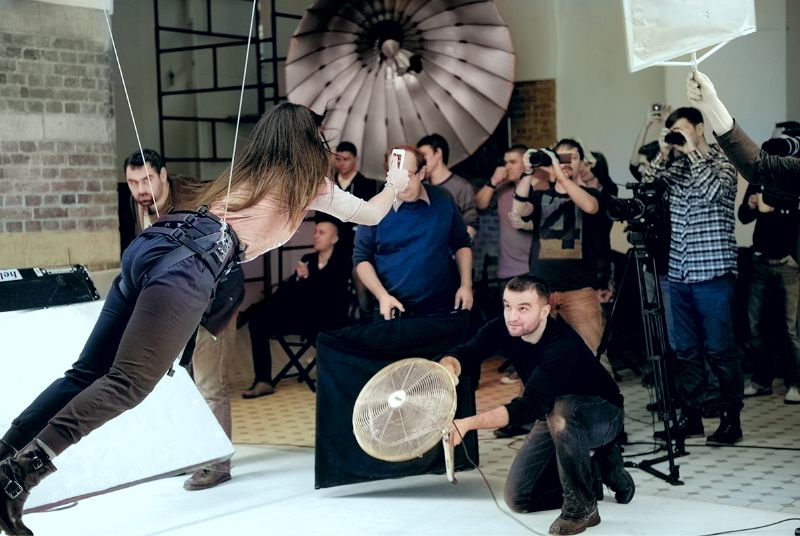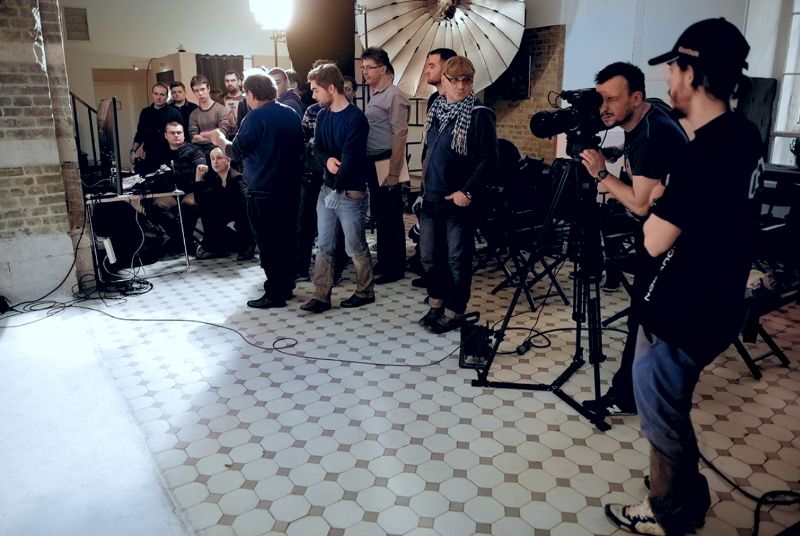 Downloads
You can download the materials you need. We look forward to answering your questions.